Washington is a very affordable destination on a flashpacker budget for several reasons. Once you've got there and paid for your accommodation, most of the attractions are free e.g the memorials, Smithsonian museums and art galleries, the Capitol etc. Also, as long as you have no problems ambulating, most of the attractions are within walking distance, so you don't need to spend more money than necessary on the subway.
The total cost for 8 nights in Washington for the two of us was US$981.87
Accommodation US$694.98 which averaged out as $86.87/day inclusive of tax
Transportation US$45
Food & Beverages US$218.69
Attractions/Activities US$5 (not a typo!)
Miscellaneous US$18.20
Cost per person/day over 8 days:
Accommodation $43.44
Transportation $2.81
Food & Beverages $13.69
Attractions/Activities $0.31
Miscellaneous $1.14
So how did we do it?
Accommodation US$694.98 including taxes at the Courtyard by Marriott for 8 nights which averaged out at $86.87 per night inclusive of tax.
– achieved by Kate with her clever bidding on Priceline.
– probably helped by being there in low season in early November.
– the Courtyard by Marriot in Foggy Bottom (yes that is actually the name of the neighbourhood!) is on 20th St NW near the corner of F St NW. It's within 10 mins walk of the Lincoln Memorial and 7 mins walk from the White House.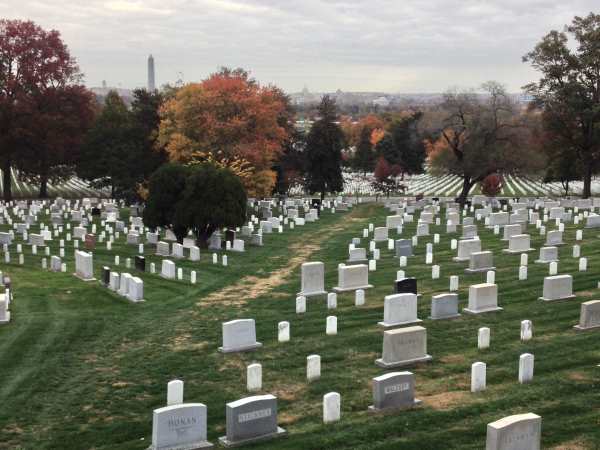 Transportation US$45
– doesn't include the cost of our bus trip from New York to Washington DC or our flights out of DC.
– does include our transport to airport on our departure (see below).
– we arrived at Washington DC's Union Station (by Megabus from NYC for $26 each) and took the subway to withing 1.5 km from our hotel. Most people would have got a taxi from the subway station to the hotel but we are not most people! We were travelling with minimal luggage (2 pieces of carry-on) and were able to walk.
– we both purchased Smartrip Cards for the subway. The cards cost $2 and then you add money to them. Works out cheaper than paying for each subway trip individually. We spent US$33 on the subway for the 8 days.
– we did not take taxis. We mostly walked, or used the subway or bus.
– as I said we pretty much walked everywhere – to the Supreme Court, the Capitol, the Jefferson Memorial, the war memorials, the Lincoln Memorial and the Smithsonian museums. The farthest anything was from our hotel was 45-50 mins by foot both to the Supreme Court and Capitol (across the street from each other), and to Arlington Cemetery. I did catch the subway to Arlington Cemetery in one direction but walked the return trip. Walking back across the Arlington Memorial Bridge from the cemetery to the Lincoln Memorial takes about 45 mins and you get a great view of the Washington skyline and the Potomac River.
– We flew out of Washington DC from BWI Airport which is a fair way out of the city. We saved on a $95 taxi ride by catching the subway to Greenbelt station and then catching the B30 bus ($6 each each. Need exact change. Takes 30-40 mins depending on traffic) to BWI. Altogether it took us 2 hours whereas a taxi would have taken 50-60 mins.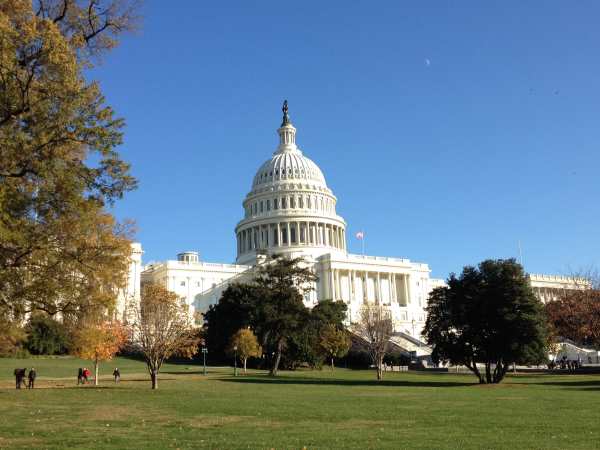 Food and Beverages US$218.69
– we shopped at the local Wholefoods and Trader Joe's for most of our food.
– our hotel had a small convenience shop with a microwave which we used to cook/heat things like frozen Burritos from the supermarket.
– I had a Subway sandwich for lunch most days.
– we didn't eat out but we bought the odd treat. Kate is partial to vegan cupcakes from Sprinklers!
– we didn't drink any alcohol. Not really a hardship for us as only Kathryn drinks wine occasionally.
Attractions/Activities $5 !!!!
– I spent $5 on an audio-tour of Ford's Theatre. Visiting Ford's Theatre (is free and includes the museum and Peterson's House across the road where President Lincoln died) was a highlight for me. The displays in the museum are excellent and although the audio-tour was good I really didn't feel it was necessary. I could have saved myself
$5 :-(

Ford's Theater

U.S Supreme Court
Miscellaneous US$18.20
– there is always something that you run out of when you are travelling. We purchased soap, "women's things", and paper towels. This also included the tip for the hotel maid.
N.B Because we were flying out of BWI Airport in the morning and the airport is quite some distance from downtown DC, we decided to spend an 9th night at the Holiday Inn near the airport. Kate got it on Priceline for $81.53 including taxes. We were impressed with the hotel (the only down side, no pool for Kate) and it had a free 24 hour airport shuttle. This added $4 in tips to our expenses.