Taking the 1 hour train to Brighton is a super fun thing to do on a summer visit to London.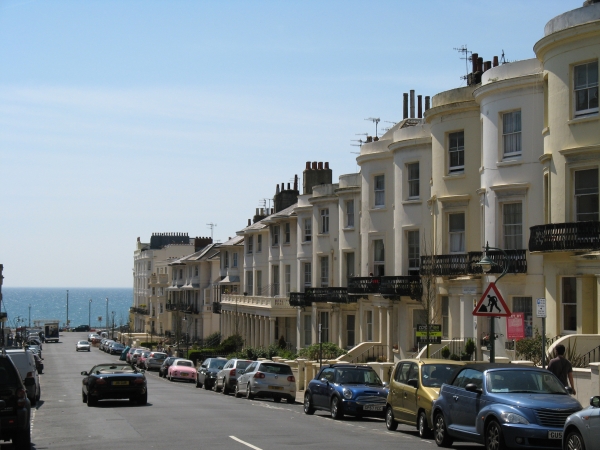 Things to do if you're in London for summer and want something with a higher fun factor than the museums.
1. Music.
One of the things London does better than almost anywhere is outdoor concerts in Hyde Park. In 2013, Bon Jovi are playing in Hyde Park on July 5, and The Rolling Stones are playing July 6 and 13. If you're quick you can still grab Bon Jovi tickets. The Rolling Stones tickets are currently sold out but try friends or the secondary markets closer to the date e.g. the gumtree classified site is somewhere people are likely to list tickets they can no longer use.
In terms of other big music events, Jay Z and Justin Timberlake are playing in Queen Elizabeth Olympic Park July 12-14.
Indoors, September sees a whole month of free music events (30 consecutive days) courtesy of the Itunes Festival held at the Roundhouse arena. Expect some big names.
The UK equivalent of Coachella, is Glastonbury music festival. It's on in late June. The Big Chill is also popular. It's on in early August.
2. London Restaurant Week.
If you're in town at the end of summer, London's restaurant week starts October 3rd. Restaurants will have special menus and live music.
3. Theme Parks.
Of course you won't find theme parks in central London, but there are some that are surprisingly close to the capital (and accessible by public transportation. Just put your from/to requirements into Google maps, select the public transport option, and you'll get excellent directions.)
For adults, "Thorpe Park" theme park has five extreme roller coasters and 25 thrill rides. This theme park is only around an hour from London by public transportation.
If you're traveling with kids, nearby Chesslington World of Adventures (www.chessingtonholidays.co.uk) has 9 themed lands and a variety of ride types for different age groups. It can also be reached on public transportation from London in less than an hour.
4. Summer tours of Buckingham Palace.
Most of the year there is no public access to Buckingham Palace. However, from the 27th of July through the end of September, you can tour some the State Rooms and Buckingham Palace garden. Prices run from 19 GBP to 70 GBP (the higher price is for an evening tour with champagne). A little known tip is that if you buy your ticket from the Royal Collection website, you can turn your 1 day ticket into a ticket that is valid for reentry on any other day of their 2013 season (some days/holidays excluded).
5. Wimbledon.
I've tried and only failed to get Wimbledon tickets. I'm not particuarly into sports yet Wimbledon is still firmly on my bucket list. It takes place over 13 days (June 24 – July 7, 2013).
There is an official ticket lottery you can enter in December for the following year (It's free to enter but if you win the tickets are charged at the normal price). If you want tickets for this year, your best bet is to try to ask all your British friends, especially those who are members of tennis clubs who may have been able to access tickets through their club.
6. Open Air Theatre.
London provides various options for open-air theatre in summer – check out Regent Park Open Air Theatre. Their 2013 season includes one of my favorite musicals The Sound of Music, as well as To Kill a Mockingbird.