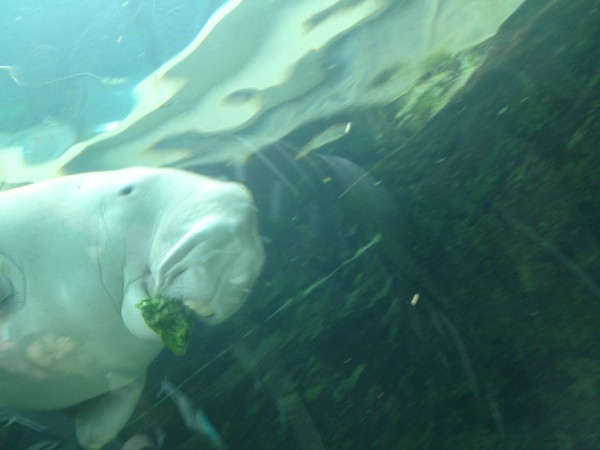 There are a lot of great sights to see when visiting Australia, which is why tourists try to go to as many places as they can. Each of the seven states is known for it's unique attractions, so here are some of the top sights worth checking out in each.
Queensland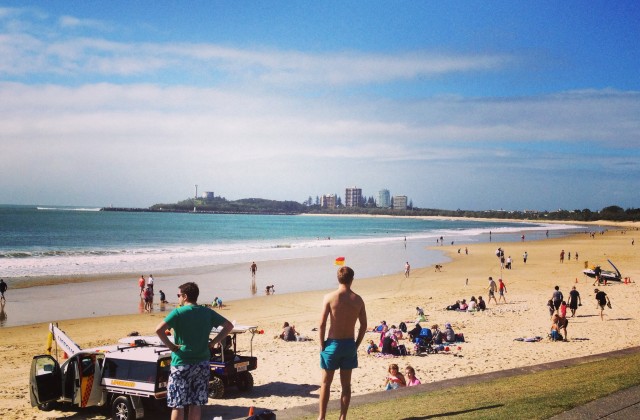 When travelling to Queensland, visiting The Great Barrier Reef is a must. Not only is this a great place to go snorkelling and diving, but you can also admire the fascinating flora and fauna located in the Daintree National Park or on the islands themselves. There are numerous coastal towns you can stay in, such as Cairns, Brisbane, Townsville, or Rockhampton, making it easy to travel from one attraction to the other. Each one of these towns has a number of hotels and resorts from which you can start out and explore The Great Barrier Reef. Additionally, you can travel to some of the more well-known islands nearby, such as Haggerstone Island (famous for its unspoiled beaches), Heron Islands (popular for it's snorkelling, diving, and turtle colonies), and Bedarra Island (a beloved luxury retreat).
Western Australia
The Kimberley region from Western Australia is a perfect choice for a vacation away from the crowds. The area invites you to explore it's many caves, gorges, and waterfalls, while marvelling at the varied wildlife and amazing rainforest. Recently, the towns of Broome and Kununurra, and villages such as Halls Creek, Derby, and Wyndham have expanded to accommodate the tourists who want to see what the region has to offer. Cable Beach in Broome is known for its clear water and breathtaking scenery, while the Purnululu National park near Halls Creek boasts the famous Wolfe Creek Crater, one of the largest meteorite craters in the world.
Northern Territory
Located in Australia's Northern Territory, The Uluru-Kata Tjuta National Park is popular among travellers who wish to enjoy the amazing scenery and also learn more about the local culture. Located in the southern part of the territory, Ayers Rock, also known as Uluru, is the area's most popular attraction and is viewed by many as a national symbol of the Australian Outback. Tourists who visit this beautiful area stay in the hotels located within the park, from which they can easily set out on various tours nearby, many of which include Ayers Rock as the main attraction. To the Aboriginal people of the region, Ayers Rock is a sacred place, as shown by the caves and incredible paintings displayed there.
Victoria
No trip to Victoria is complete without travelling the Great Ocean Road, a guaranteed highlight for those touring Australia. One of the best things about this trip is the fact that you can do it all year round, making it extremely easy to plan your vacation. There are numerous things you can do while visiting the area, such as heading out to Bells Beach to surf, or kayak and swim in Apollo Bay. Lorne is another place where you can relax and sunbathe, while Twelve Apostles offers a breathtaking view of the coastline for everyone to enjoy. Hiking is another activity many tourists prefer, and the Great Otway National Park offers many opportunities for that. Additionally, travellers can also learn more about Aboriginal culture by visiting an important Aboriginal site located near Tower Hill.
South Australia
For tourists who enjoy drinking a glass of good wine, a visit to the Barossa Valley Wine Region will certainly appeal. There are at least a dozen wineries waiting to be visited, and each of them has a variety of wines with an interesting history. Langmeil Winery, for example, is known as the location of one of Australia's oldest vineyards, while Seppeltsfield Wines is the place where visitors can sample the famous Para Port, a one hundred year old wine. The area also has numerous wine boutiques which you can visit, such as the Barossa Small Winemakers Centre, which specializes in promoting handmade wines from local growers.
Tasmania
Wineglass Bay is, without a doubt, among the top destinations in Tasmania. Located in Freycinet National Park, this area is perfect for adventurous travellers to explore. Wineglass Bay is situated just two and a half hours away from Hobart, Tasmania's capital. Stroll for an hour or two towards Wineglass Bay Lookout to catch a glimpse of wombats, sea eagles, and, of course, Tasmanian devils. Alternatively, you can also go on a cruise to catch a glimpse of migrating whales and dolphins, or try rock climbing and mountain biking.
New South Wales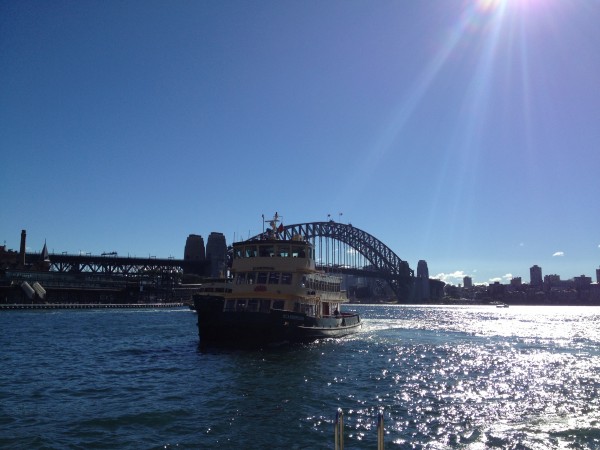 If you are travelling to New South Wales, then visiting Sydney should definitely be your priority. Downtown Sydney alone is filled with exciting attractions, such as the Sydney Harbour Bridge and the iconic Opera House. If you want to watch a performance, you should definitely buy your tickets in advance, as the Opera House is booked out for most of the year, whether it's a ballet performance, a concert, or a contemporary dance show. Finally, Manly Ferry, a thirty minute ferry trip, is a must for tourists everywhere. Tickets can be easily purchased, as trips are scheduled during the day and night.
As you can see, regardless of where in Australia you're thinking of travelling, there is always something interesting for you to do. From surfing to wine tasting, Australia offers something for everyone. Our friends Flashpacker Family are currently living in Australia and have some great posts, especially related to family travel. Our friends at YTravelBlog also have an excellent guide to visiting Australia on a two week vacation.