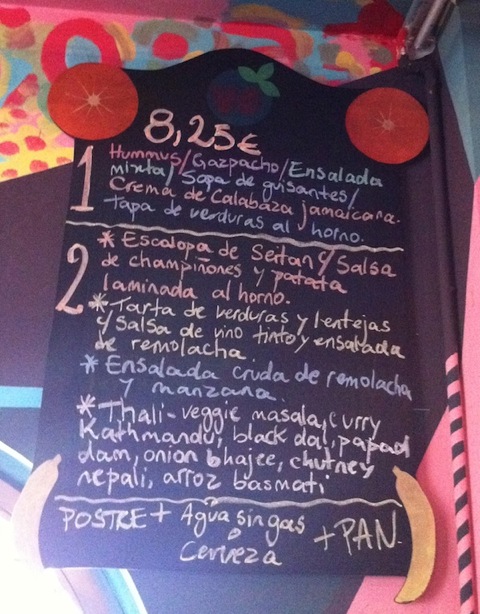 For British holiday makers, Spain had its glory days in the 80s and 90s when cheap flight first became available. This was largely because it was the closest place straight down that was sunny, without the close familiarity of France.
The result was Spanish beach resorts trying to accommodate to a less than culturally diverse British public at the time: English pubs, supposedly Spanish cuisine that consisted of fish n' chips and omelettes took the place of authenticity.
Spanish Decline
This wasn't necessarily a problem at the time, as lots of the areas were not developed in the first place, but built specifically for this purpose, but sadly for them, the post-millennium holiday market along with the British public starting wanting a little bit more of the local culture wherever they went, and these kind of resorts have been diving ever since.
European countries like Italy, and places further afield that are now reachable through budget airlines, have taken their respective chunks out of that part of the market, so does that mean Spanish holidays are dead? If all they can offer is English pub food, is that a good thing?
More than the East coast
It may seem like the decline in popularity of these areas mean that Spain is no longer a desirable place, but the reality is that Spain is still thriving in the mainland for the metropolitan buzz of Madrid and Barcelona (check out this interview with British vegan Jojo for vegan eats in Barcelona), but also the rugged and varied landscape, broken up by relics of the Spanish Empire.
The more rural and historical Spanish areas have become particularly popular over the past decade as people began to want more than just a lazy beach holiday. Walking holidays have been a big part in the boom of activity-based trips. If you look at any of the brands that offer these holidays you can see there are so many different options, not only on the Spanish mainland, but also in the Canary Islands and other offshore locations.
What do people get out of walking holidays?
While they may not have become popular in direct response to the lack of activity holidays, they have certainly captured some of the market. While walking is hardly an extreme sport it helps to ensure you don't come back from a holiday with a bigger waist than when you arrived. This is something that you should be especially aware of when visiting any of the countries famous for their wine, as you'll surely have to try a few of the local grapes along the way.