Travelers to New Zealand often ask Why is New Zealand so expensive?
To help solve this problem, here are 10 insider tips (I'm a New Zealander) for ways you can save money when you travel to New Zealand.
Top Ten Ways to Save Money in New Zealand
1. Buy it before you come.
If you're visiting from the US, bring items like books, cosmetics, insect repellent, and hiking gear with you. Outdoors gear is extremely expensive in New Zealand. For example, MSR camping stoves are almost three times the price they are in the US.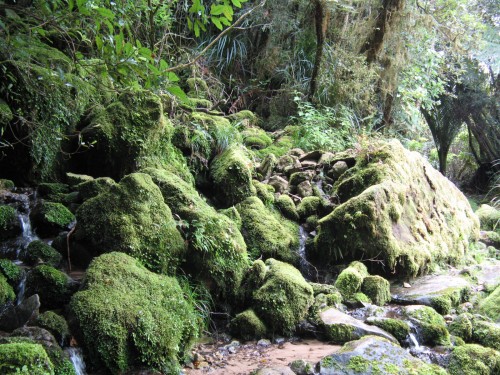 2. Switch to the kindle or order guidebooks online.
Books are expensive here. Switch to the kindle for your vacation reading. Lonely Planet guides are extremely pricey here. The Book Depository (.com) is a good website that ships free to New Zealand. If you really want to carry a paperback guidebook, perhaps have it shipped here for your arrival.
3. Use discount buying sites for hotel deals.
Groupon, grab one, and treat me all offer hotel deals for New Zealand.
4. Don't expect to be able to return things.
Store returns policies are much less flexible in New Zealand than they are in the US. In most circumstances you will only be offered store credit. (You can of course return things that are defective, under our Consumer Guarantees Act).
5. Consider Hotel Alternatives.
Even if you're not camping, campgrounds may have cabins or units that are substantially cheaper than hotel and motel prices. Even if you wouldn't stay at a hostel in a city, consider private rooms in hostels in more remote locations. These options will typically give you access to a kitchen so you can prepare some of your own meals.
If you're renting a car and are prepared to bring a tent, there are lots of Department of Conversation camp sites where you can camp for a nominal fee (usually $6).
6. Pre-Research Your Adrenaline Junkie Activities and Tours.
The adrenaline junkie adventure activities that New Zealand is famous for, like bungee jumping, the shotover jet boat, and sky diving, are expensive. Activities like Whale Watching also tend to be expensive.
Pre-research the costs and decide which activities are most important to you. It's easy to get overexcited and blow your budget once you get to a destination like Queenstown.
7. Build free activities into your trip.
Any guided trips you do e.g., whale watching, boat trips, will be budget busting. You can even out the cost of these by building in free self-guided activities.
For example, there are lots of free short walks on can take in popular tourist destinations. These don't require a guide. In many locations there will be a Department of Conversation office that will be able to give you suggestions and guidance. Also, don't hesitate to ask any local. New Zealanders are less extroverted than Americans so might not approach you. But, we will go out of our way to try to be helpful if stopped by a traveler.
8. Look for a relocation rental car deal.
Rental car hire companies often need to shift around their fleet. You may be able to get a GREAT deal if you help them relocate a car from the South Island back to the North Island etc.
9. Prepare for Higher Food Costs.
New Zealand supermarkets have a great selection of yummy foods for making breakfasts and lunches etc. Consider this option as an alternative to eating at cafes and restaurants all the time.
10. Use Wifi at McDonalds and Public Libraries
Starbucks doesn't have free wifi here. McDonalds does. Public libraries often do too.
Although New Zealand is generally more expensive than the US, we hope you have a GREAT stay here.
What Have I Missed Out?
Fellow New Zealand travel bloggers or experienced NZ travelers, what money saving New Zealand travel tips have I missed out?
More Information.
Read: The reasons why New Zealand is so expensive.